Fonctionnalité
Parent Teacher Meeting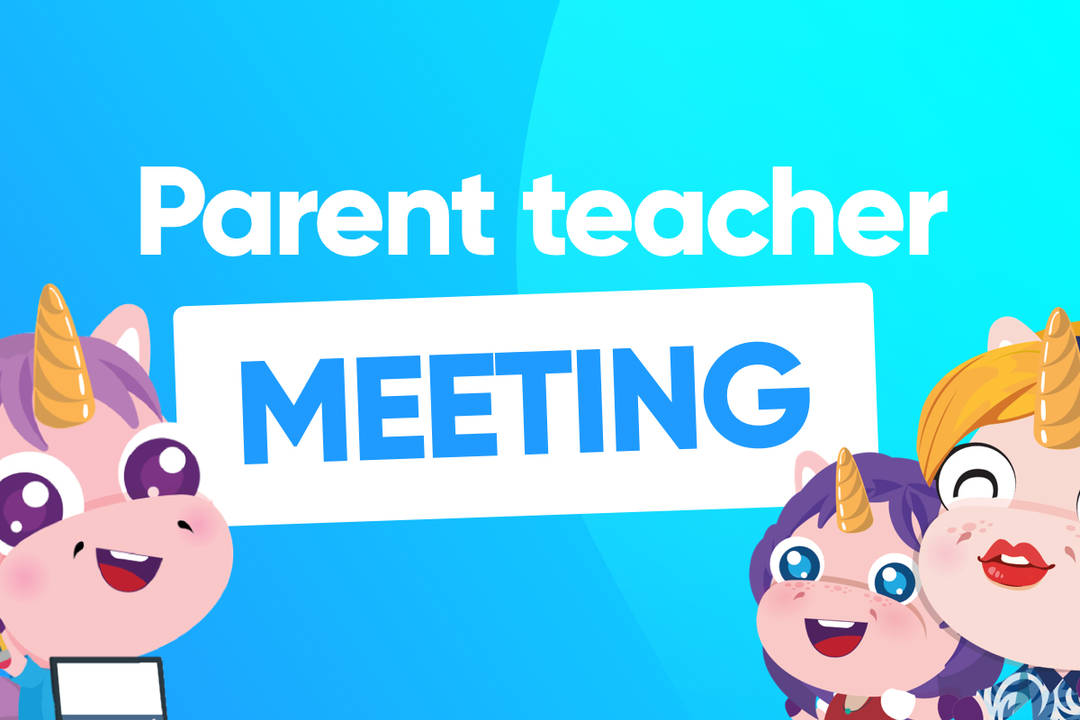 Parent–Teacher Meeting
Parent participation has a massive impact on a child's success and whether or not they will have a positive educational experience. Parent–teacher meetings are an important way to get parents involved in their children's school life.
Why are parent–teacher meetings important?
Parent–teacher meetings play a major role in improving a child's education. Over the past few years, there have been significant changes in how we approach education, with many students learning at home and school. Parents, guardians, and other family members are more involved than ever in children's education. A parent–teacher meeting has become more crucial than ever before. It's a chance for teachers and parents to get a complete picture of how a student is doing and understand how the home support system affects the student academically, socially, and emotionally. It's a key opportunity for teachers to give feedback on the student's academic and social-emotional progress. Everyone can better understand what they can do to support the students. If there are any issues, it gives you a chance to work together to come up with the best solution that will work both for the home classroom and in school.
Tips for productive parent–teacher meetings
Preparation is vital for parent–teacher conferences. Create a specific action plan ahead of time for each student. Spend some time during the meeting setting goals and activities to help the student both at home and in school. Be honest and open with parents. Sometimes this can be difficult as parents may take offense to any negative feedback. Still, it's important to be transparent and honest if the student is going to make the necessary progress. Don't just talk but also listen. Because students spend at least some of their classroom time at home, it's important to ask the right questions in order to get a clear picture of the student's needs. Asking questions and listening will help you better assist students in the classroom. The Klassly app will bridge the communication gap between parents and teachers. It allows schools to engage parents, even in the most difficult of circumstances. It keeps parents actively involved in every aspect of their children's education, including parent–teacher meetings. Here are just a few ways that Klassly facilitates parent–teacher discussions.
Scheduling a parent–teacher conference
Organizing parent–teacher meetings or conferences is super simple with Klassly. Teachers can set available times, which parents can easily view and use to request a meeting.You are not just limited to once-a-year conferences. Teachers and parents can also have private conversations and send requests for specific discussions. Klassly encourages and facilitates better engagement between parents and schools. Some parents may shy away from contacting or messaging teachers because of a language barrier. A great feature of the Klassly app is the ability to translate messages in over 120 languages. Users can simply write a message in their own language, and it is then automatically translated. Participants also have the assurance that all communication is private and secure.
Preparing for parent–teacher meetings
Preparation for conferences and meetings is important for both teachers and parents. Klassly has made it straightforward for all parents, legal guardians, and caretakers to join the class, keep track of a student's progress in school, and communicate with the teacher at any time. Which means they are always well informed and prepared for meetings. A teacher's level of preparation before a meeting can make a big difference to how productive and successful a conversation will be. With the Dashboard feature, teachers can fully prepare for meetings. The Dashboard has all information and statistics in one place. Teachers can manage the attendance, delays, and absences of all students. They can then manage and discuss potential issues with families and prevent school dropouts. Through the Dashboard, the school can broadcast messages to all parents and families or specific groups ahead of meetings. The Know your Student feature also gives teachers an insight into students and helps prepare for the individual needs of each student.
Holding a parent–teacher meeting
Parent–teacher meetings are held virtually. Holding online meetings has so many benefits, one of which is that parents can get a feel of what their children experience every day. Parents feel more involved in and understand better what is going on in the classroom. Klassly features longer video conferencing options, which can facilitate longer discussions when needed. It's also incredibly easy to use, so even the least tech-savvy parent can get on board. Privacy and security are of utmost importance to Klassy, so all video conferences include a two-step verification process. The Klassly system has everything teachers and parents need for meetings and conferences. Everyone can be well prepared ahead of time, get the most out of meetings and discussions, stay up to date on what is happening at school, and be actively involved in the students' education.