Actualités
Zoom For Teachers | Klassly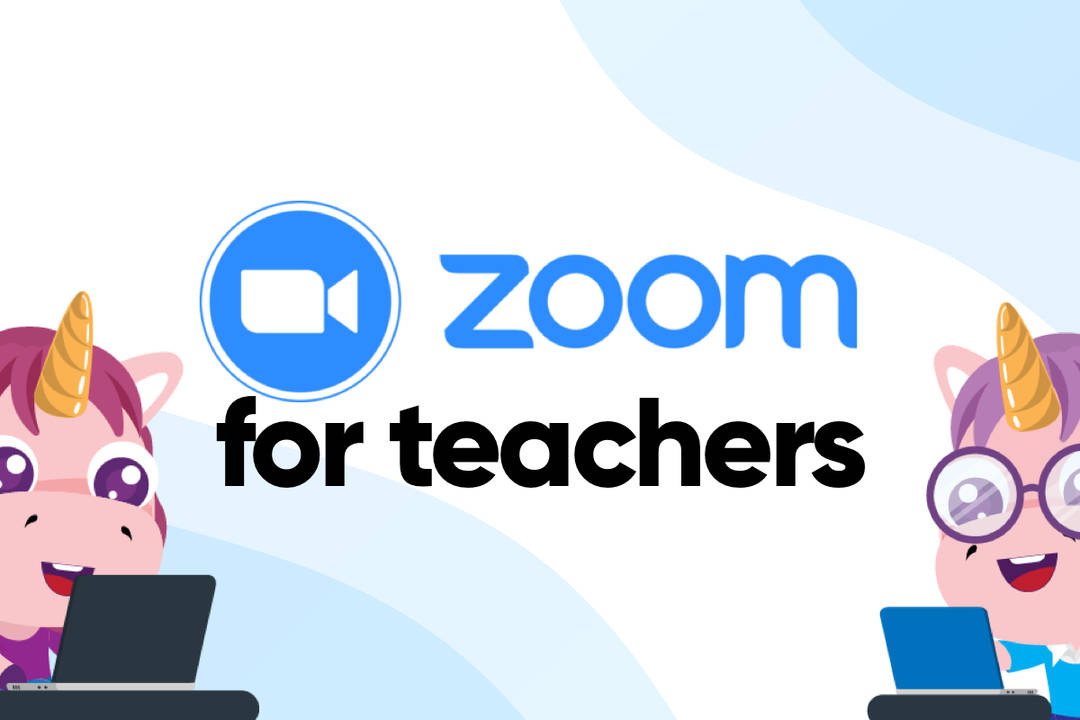 Zoom for teachers
The COVID-19 pandemic has forced everyone around the world to work from home, even teachers and their students. However, even though some very useful tools and services exist to ease remote communication, most of them were not designed specifically for teaching but for working in a traditional company. Zoom, for instance, is one of the most popular videoconference services and is used by millions of people daily. But this software is not ideal for remote education and lacks some useful services for teachers. Keep reading to find out what Zoom alternative exists for teachers!
What are Zoom's features for remote education?
Even if Zoom is primarily dedicated to video conferencing inside a company, it offers some features that can be especially useful to teachers. Once you have downloaded the Zoom Client for Meetings on your computer or on your smartphone, you will quickly be able to schedule a meeting. To do so, simply click or touch the "Schedule" icon! The software will then offer various settings, which you can change according to your preferences. For example, you can choose to let your students use annotation tools and share a whiteboard. You can also prevent your students from sharing their screen during the meeting to avoid disturbances. Additionally, Zoom now lets you create a "classroom seating" custom gallery so that, just like at school, each student has their own seat!
During remote learning, you will be able to mute all participants to make sure all your students are listening. If you are afraid they might not be able to ask questions, don't worry! They will still be able to use the chat box to write messages in case they have something to say. The chat box is also a convenient way to take attendance since it will allow you to see which student answered and which did not. You can also teach your students to use the "Raise Hand" button located in the "Participants'' menu so that they can raise their hand digitally! Don't forget to click on the record button at the beginning of the class if you want your students to be able to access it later. For groupwork, you can use Zoom's "Breakout Rooms'' feature to split your meeting in multiple sessions.
Are there any drawbacks to using Zoom for teachers?
Nevertheless, the Zoom app or software presents some drawbacks for teachers wanting to use it for remote classes. Firstly, you need to download Zoom to access online meetings, which means you must have some space left on your computer to use it. This might not be very practical for teachers with an old PC! Secondly, the basic free version of Zoom is limited to 40 minutes of conferencing only and a minimum of 3 participants. Fortunately, if you are a K-12 teacher, you can access an unlimited number of minutes for your classes by signing up to the app with your school email address. Other teachers, however, do not have access to an unlimited version of the Zoom app unless they pay a subscription fee.
On top of that, it is worth noting that Zoom has faced issues with privacy and the collection of user data. Indeed, even though the company claims that Zoom protects all personal information of children under 13 and that it does not sell collected data to third parties, some security breaches have shown that the app can share data with other social networks such as Facebook or LinkedIn. Moreover, Zoom often uses targeted advertising and third-party tracking technology, which means children can start seeing targeted ads on other websites after using Zoom for remote learning. To avoid such advertising, students should use their school email to log on the app to benefit from privacy protections dedicated to school subscriptions.
Can I find alternatives to Zoom for teachers?
If you feel like Zoom is not the best software for your remote education methods and preferences, you can use other apps designed for teachers who need to make video conference calls! These types of apps will not only be more intuitive for you, but also for your students, especially younger children who are not used to being on a computer. In addition, apps for teachers most often include other tools and services other than simple video conferencing, which can prove to be very useful.
For instance, with Klassly, you can use video conferences to communicate with your students as well as their families, but the app offers much, much more! When using an app like Klassly made specifically for teachers, you can also enjoy some particularly useful tools such as attendance reports or homework managers that will help you on a daily basis. Visit our website and find out everything you can achieve with Klassly!