Actualités
Strategies for Teachers to connect with parents of young children during and after this pandemic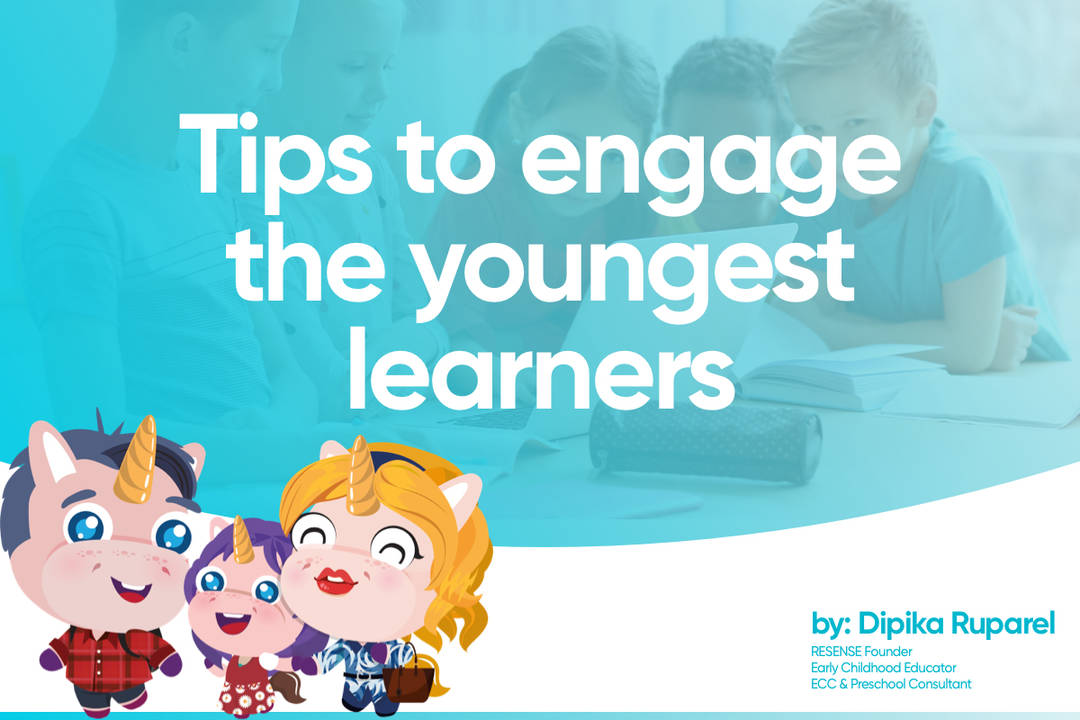 It's very important for children's development that we impart the right methodologies of education especially during such unprecedented times. Many families have turned to remote learning as a solution while staying connected with educators through available technologies, such as the Klassly App (Kids+class+family).
Depending on the needs of the parent, any or all of the following strategies can be applied to impart education in a fun and productive way.
• Guidance through Speech:
o Positive reinforcement methodology. Any form of reward or recognition leads to confidence building.
o Pass the ownership to the child, making him/her the leader.
o Voice modulation strategy. This is very important as it leads to understanding different emotions at an early stage.
o Avoid using negative connotations and comparisons unless required.
o Motivate the interest area of the child, be it a game or an activity. This will help them ace in their aspirations.
• Guidance by Actions:
o Motivate the child to create his/her art forms; this will give them a sense of achievement.
o Always apply "the Less is More" concept while helping your child.
o Train the child to come up with their own solutions to problems thereby improving their cognitive abilities.
o Define limits where necessary, thereby imposing a sense of discipline.
o Allow the child to observe and have his interpretation of a particular situation or action.
The above-mentioned strategies will give better results in improvising the learning process of a child if applied during activities and play.
The educator & the facilitator must be on the same page to implement the same strategies While following activities planned by the teacher.
Technology has played a vital role in enabling a smooth transition and that's where an application like Klassrly helps. The application allows parents and teachers to have smooth communication, so customizing and sharing activities is just a click away. There are many advantages to being a part of a Klassly community.
The experience of working with young children during covid-19 (specifically in India, but also some challenges that could be shared by educators and parents around the world):
This year has been very different concerning all aspects, and especially education as no one was prepared for 100% remote schooling. People in India are still getting used to the concept of home schooling/online schooling. Thanks to applications like Klassly, preparing for a class has been much easier.
It's crucial for children's development to build a strong curriculum of activities based on the 5 senses and re-sense them again over- time as it lays the foundation of early childhood education. In order to have the best education and to have a strong base, being able to appeal to most of a child's senses
during remote learning is made easier through an app like klassly, as teachers can send voice notes, videos, assign and review activities in their homes and much more.
Note: The following article is drafted keeping in mind the current pandemic and how we as educational facilitators can improve the learning curve of children. by: Dipika Ruparel, Founder – Resense |Nurturing Varieties.
Resense |Nurturing Varieties.
Our ethos is focusing on the five senses of a child. Every child is vibrant and has different ways to learn, adapt, and act in everyday life chronicles.
We simply re-sense the excitement in their eyes, perceptive levels, and sensing capabilities to develop bespoke activities, worksheets, and much more. We bring an À la carte of exciting fun-frolic and high jinks for the skylarking children with full of energy and excitement.
We, Nurturing Varieties bring the following services at your doorstep -
- Setting up a Pre-School
- Content/Curriculum Design & Development
- Home Schooling